Bar-Elias Bakery
The Lighthouse Peace Initiative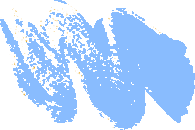 The situation in the refugee camps of Lebanon is in crisis. The Lebanese economy has collapsed, and COVID-19 is spreading rapidly. Syrian refugee women are being forced to leave their families behind and take jobs in the fields and in factories at low pay and for long hours. Many of them are being infected by the virus and bringing it back home to their children. Bar-Elias district has the largest concentration of Syrian refugees in the Bek'aa Valley. Our international aid team based here in the U.S. has a vision to create bakeries there for the women refugees. The first bakery will be built as a pilot project, with the stated purpose of not only helping these women become financially independent, but allowing them to feed their own families, as well as the families in their communities that need support.
We are imagining the bakery as a place of comfort and safety, not only as a source of food. We will document its building phase, with the intention of repeating the same process in other refugee centers.
Izzy Lisco Busking for Dough
Izzy Lisco, a high school senior at the Highland Hall Waldorf School in Los Angeles, has joined our team to help raise money for the pilot bakery. Here she is, using her skills as a violinist to collect donations.
IZZY: "My family celebrates birthdays, holidays, and simple weekend dinners around who's cooking and what kind of food will warm our bellies. We enjoy traditional foods that remind us of childhood, with recipes passed down from our grandparents. For us, and for many people around the world, food means family, love, connection and safety. I hope that by raising funds for this bakery, the women in Bar-Elias district will be able to enjoy these feelings that I often take for granted."
Help Us Reaching our gaol
All Donations Go To Support Refugee Women in Lebanon
We have a vision to create bakeries in Lebanon for the women refugees. The first bakery will be built as a pilot project, with the stated purpose of not only helping these women become financially independent but allowing them to feed their own families, as well as the families in their communities that need support