The Manara Center celebrates the resilience of young refugee women around the world — many of whom have escaped unimaginable dangers in their quest for a better life. Throughout the pandemic, our women have been at the forefront of serving their communities to ensure that they are safe and provided with all the resources they require to move forward through difficult times.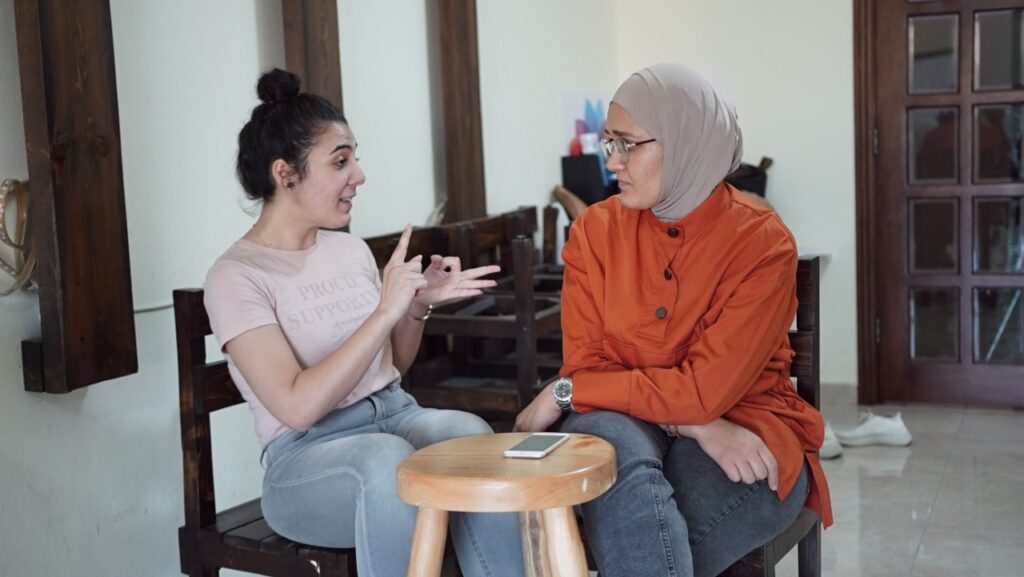 The Theater Program continues with a new piece.
Our theater program teaches students structure and provides them with a sense of responsibility in their daily lives. This week our theater teacher Ahmad El-Dalati continues to work with our students on a new theater piece we plan to showcase later this year.
Our English students have graduated this week!
Rodaina, our amazing English teacher has helped over 30 students receive their English Language Certificates this week! We are so proud of you all!
Join us in celebrating them!
Next week we will begin Level 2 English courses and open enrollment for our Level 1 course